In the midst of a heartbreaking launch, there are now gamers who are angry that they can't get a full refund and still keep Cyberpunk 2077.
The news that Cyberpunk 2077 has had one of the worst possible game launches in recent history has been beaten into the ground countless times by both player critics and news websites alike. But in the latest version of complaints about the game, people are actually getting pissed off that Steam, Sony and Microsoft are removing the game after giving them refunds.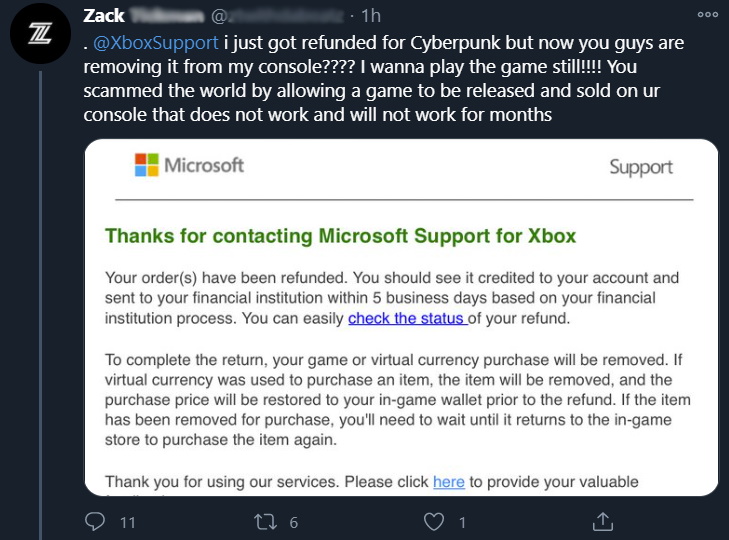 I'm not sure what this person was expecting. Requesting a full refund for a game littered with bugs is understandable or hyped up features that don't exist, but in what reality do you get to continue playing a game you didn't pay for that was refunded in full? It's rather insulting to the developers of the video game as a whole to suddenly expect a game for free once you get your money back. Games cost a huge amount of money to make, bugs, faults or not, the fact that this person wants to continue to play after a refund clearly means the game was not that bad after all.
Yes, the game has only a 4/10 on IGN and a 55% on Metacritic, but these ratings are obviously due to the bugs and do not reflect on the rest of the content much. If the bugs make a game unplayable, then it's not worth much at the time, sure. But obviously CDPR is working to fix these issues, and you can bet that most people are going to re-purchase the game once it's released "for real."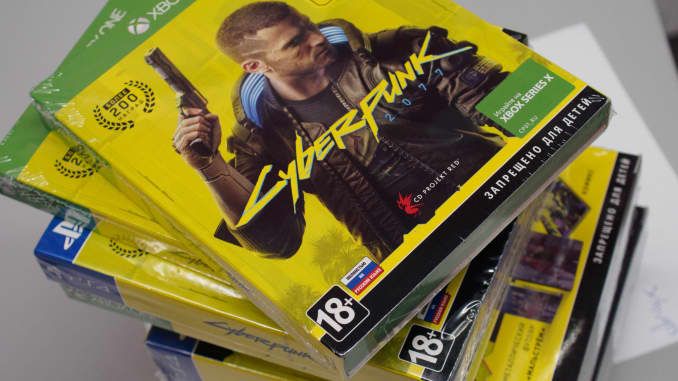 This game was rushed out to reach the christmas market, this much was clear and there was a sheer lack of polish and testing which resulted in many bugs, it was an "epic fail" in the release of the game, but that doesn't make the entire game—or everyone that worked hard on it—a failure, so it should not be treated as such, to this extent. CD Project has promised to rectify bugs and flaws in the game in upcoming patches but sadly no guarantee of adding further polish and features. What is noticeable from testing the game is that scrapping and changing the entire script of the game to incorporate Keanu Reeves, the famous "The Matrix" actor had a huge impact on the end release of the game as you can see missing functionality, storylines and other content that has been ripped out to change the narrative of the game.
Should you buy Cyberpunk 2077? Yes, it has some great story-telling, should you pay the full retail price? No, wait until further bugs are fixed, the game is further polished and preferably at a much lower price, i mean come on, $60 USD for this mess? Better to wait and get a better experience when the flaws and bugs are fixed.