Surviving Mars is a city builder, survival, strategy game developed by Abstration and published by Paradox Interactive in 2018. Right there, in my first sentence, my biggest and most important grievance with this game comes up. Developed by Paradox…
The game looks beautiful. As the sun comes up and sets over Mars you cannot help but marvel at the lightning and shadows. The terrain looks so detailed, and your units, buildings, and colonists are all so smooth and colorful. The longer a structure exists on the surface of mars, the more dusty and red it will get. Suffice to say, this game is absolutely beautiful. However, I am not a person who reviews a game highly just because it looks good, that is just one facet of the evaluation.
What about music? If you have read my reviews, you will note that I always bring up the music in games. I think that music is important, and it used to be very important in games in the past. Music helps us to truly feel things. Ever watch a horror movie without music? You won't feel very scared, I promise you. An inspiring drama without a rising crescendo during a speech? You won't feel very much.
Many games these days almost entirely lack music, or the music they have is so bland and boring to be forgettable. Not Surviving Mars. The ambient music in this game as you are playing is grand, atmospheric, moving, but also conveys a sense of loneliness. You are all alone on Mars after all. If you grow bored of it, there are several more 'radio' stations for you to listen to. Mars Radio plays techno, peaceful music that reminds me of the shallows in Subnautica. Red Frontier plays acoustic guitar, folksy, country music. Then there is Earth Radio with groovy jazz, upbeat surfer tunes, and has real fake ads. All of the stations have a DJ that talks about things related to Mars, from little science facts, to little details of their own lives.
I find the music and radio stations in this game to be one of the best implemented in a game, that I have seen, for a long time.
But again, that is just a facet, a small part of a review. If I were to give this game a score based on how it looks and sounds, it would be a 9/10. Unfortunately, for Surviving Mars, I am also looking at how the game plays, and if it is any fun.
For the most part, the game is fun. You start with several drones and supplies on the barren red planet, and it is up to you to get the place habitable by humans. You can research technologies to make survival easier through better resource extraction, or making colonists easier to please, or unlocking new buildings that completely change the way that you play. Water is a finite resource that you need to mine for, but later on in the game you can get machines that suck water right out of the air, making getting that resource trivial, all you need is power.
Electricity isn't hard to get on Mars. Solar power and wind turbines can sustain you for the whole game if you want, but you will need a lot of them, and upkeep costs will eventually grow very heavy indeed if you don't research techs for better maintenance and slower degradation. You have to balance everything just right, because if your colonists start to die your investors start to get worried, and may pull the plug on your entirely. You need cash in order to get supplies, no backers means no supplies. No supplies, means no mission. Only in the late game can you become completely self sustaining.
This all sounds great, right? This sounds like the game is a ton of fun to play, and it is! For a short time. You will quickly burn through everything there is to do, especially because there is a 3x speed button. I did everything I possibly could in the game, worked for every achievement I could possibly get, and got less than 30 hours out of it all. In comparison, the last game I reviewed was Gemcraft: Chasing Shadows. For 10 dollars I was able to get nearly 600 hours of game-play from it; for a fraction of the cost.
So why is it that after doing everything that I could, striving to get every achievement, I only managed to barely get to 30 hours, and only 35% of the achievements? Because everything substantial in this game is locked behind a paywall of DLC. This is a Paradox move. For every game they develop themselves, or for every game they publish, a long list of DLC is released that holds back all of the interesting aspects about a game.
There are a few kinds of DLC that are acceptable, and respectable.
There is DLC that acts as an expansion to a full and proper game, such as Dying Light: The Following. Dying Light was a full game, and while it has a ton of DLC for it, none of it feels like it was stripped out of the base game in a cynical attempt to make money. And The Following is a full blown expansion that added so much to the base game it is kind of hard to fathom. The Following is a DLC/expansion of the kind that you rarely see anymore.
Then there is DLC for a game that is cosmetic only. Skins for guns, skins for your character, skins for enemies and items in the game. Cosmetic DLCs are fine because it is up to the person buying them whether or not they like the look of it; and they don't need to worry about how it changes the game. They don't need to worry if the cosmetic DLC is taking away something from the base game. Once again, Dying Light is a game that I recently reviewed that does this very well.
Paradox however, seems to really enjoy cutting a game apart and seeing what they can remove and sell at a later date. This may be completely false and untrue. But it is what it feels like. Surviving Mars is a basic, basic game. All of the elements to make a fantastic game that could give you hundreds of hours of game-play are all there. All it needs is content, and all of that content is locked behind expensive DLC.
$14.49 for the Space Race DLC that unlocks more than the basic 3 starting sponsors/investors, adds more narrative events, adds more buildings and units, adds more goals, rewards, and achievements. Then there are the DLCs Green Planet and Below & Beyond for $22.79, nearly the full price of the game ($33.99). Green Planet allows you to terraform Mars, and Below & Beyond allows you to build underground, and harvest minerals in space. All of these things should have been included in the base game. They should NOT add up to nearly double the price of the base game. These should all have been included into the base game. You better believe that there is more DLC on top of that as well. Those three were just the tip of the iceburg.
This game feels shameless about what it has done, and it is very plain to see, because Paradox has done it many, many times in the past. Yes, there are some Paradox games where the DLC does feel justified, where what it adds seems like something new and exciting that they came up with after they put everything they could think of into the base game. But these are few and far between. This practice of chopping things out of games and selling them later is something Paradox is well known for, and I am sick of it.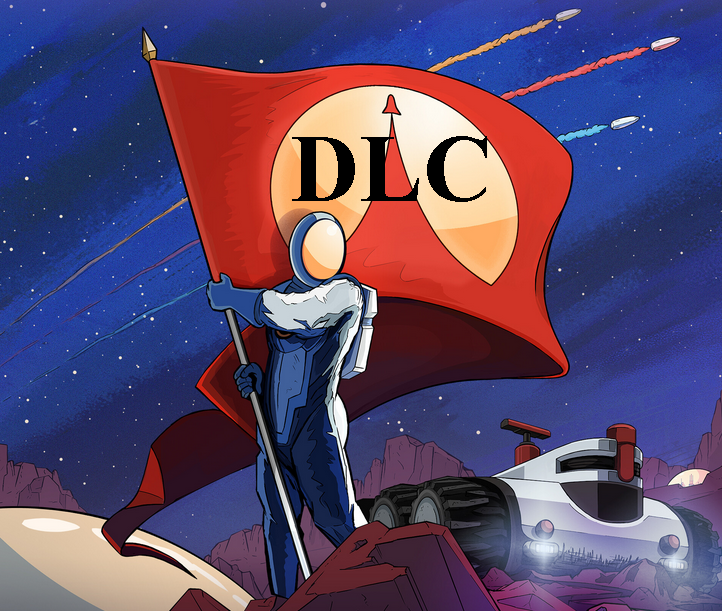 This is a good game. The mechanics are solid, the game-play is fun, the music is awesome, and it looks gorgeous. The sad fact is though, that it is empty inside. It is a beautiful shell.
Do I recommend the game? Yes, if it goes down in price, and the DLCs go down in price, and it is all sold on sale in a bundle. Yes, I would say that you should get it then. But for now? No. Don't. There are games out there right now that will get you so, so much more bang for your buck, and it really pains me to say that, because I can see all the effort that went into making this game. Unfortunately, I can also see the effort that was made to chop it apart to make more money; and that has ruined it for me.
Maybe one day I will come back to it, when the DLCs are cheaper and on sale, but until then, I don't have any plans to replay this empty game.
The Review
Surviving Mars
A well made, well polished game that checks a lot of boxes when it comes to a survival building sim game. Unfortunately, it is like a plain bun, and all of the many heavily priced DLCs are the meat, lettuce, tomatoes, etc. I would say that 70% of the DLC should have been included in the base game, but it was stripped out for more money.
PROS
Very well designed game with tons of strategic elements to it, from colonist moods and needs, to dozens of resources to manage.
The game is absolutely stunning visually, and everything is so beautiful and well designed.
The music is mind blowing, with several radio stations all playing original music that all seem to fit being onMars.
CONS
Resource management can be a little bit wonky. If you don't have stockpiles set to either 0, or 100, drones will just constantly move resources all over the place, constantly, tying them up.
This game is a shell of what it could have been. It has been stripped down, and all of the parts are being sold as over priced DLC.
You will become bored of this game quickly. There is not much to do with it in the current state. Farming wasn't even included in the Green Planet DLC, you need to buy Project Laika for that, an extra $6.69.
Review Breakdown
A game that I would not recommend unless the DLCs are super cheap along with it. This game is good, but gets boring fast.

0