The Region imbalance
When you create your steam account for the first time, the country you create it in auto detected and will define the prices you have, each currency can be cheaper or more expensive compared to others, which isn't fair to consumers, but a little known fact is, you can change your region within steam. In this article i will show you two methods on how to get better prices, legally, so you get the best deals possible.
Understanding the price differences within regions for steam
I recommend you checkout a website called steam prices, this allows you to compare steam game prices over different regions and it will give you an accurate data on the price differences and percentages on the difference. One trend you will find is Canada is typically always cheaper than Europe, USA, UK and Australia.
Steam price game analysis: Jurassic World Evolution
Everyone knows that steam has some very unfair prices, favouring certain regions offering better prices, reasons being can vary such as because of tax or the publisher being greedy because it's common place for higher prices in the country ( looking at you Australia ). Below i will show an example and methods on how to get better prices for your steam games.
Here's a perfect example, Jurassic world evolution which releases tomorrow. Countries under the Euro currency are seriously losing out with the game costing a staggering € 54.99 which equals to $ 64.83, a 17.89% increase vs the US price of $54.99 which is still extremely high for what it is, a piece of media, a video game, consumable media.

Meanwhile, the canadians get it for C$ 62.99 canadian dollars which equals $ 48.39 USD, a -12.00% decrease against the dollar. You can see the price difference on the steam prices website here
Below i will define two resolutions on how to get the best price for your games, legally.
Change your Steam store region
So how do you get around this you're probably wondering. The first method of choice would be, change your store region. To accomplish this, you will need a proxy that allows you to change country, typically Canada has some of the best prices in the western world without going into alternative markets like Russia or Asia based countries. Canadian prices for games have a significant trend of always being much lower than other western based countries, this is notable via searching via the steamprices.com website.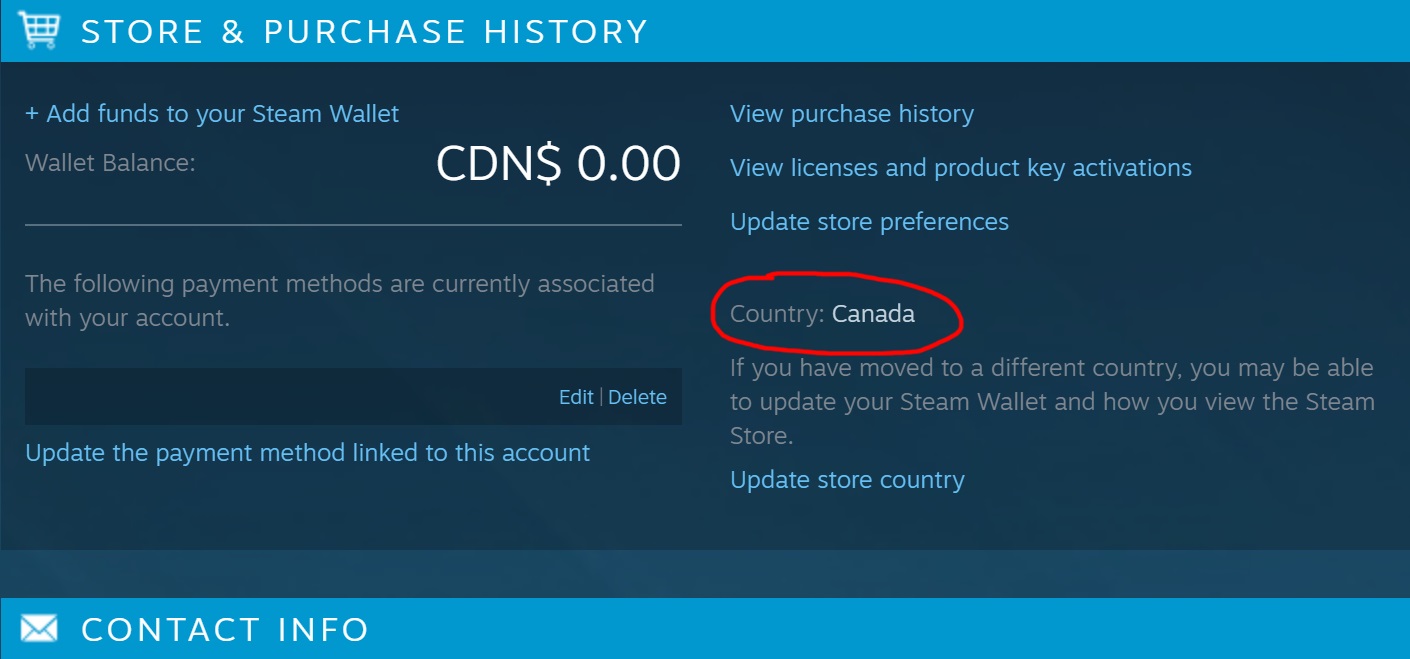 Pro's:
Directly purchase games via steam store in CAD without issue if MasterCard is used.
Cons's
You will need a credit card to make purchases as other methods of payment e.g. PayPal, steam will check your account address vs the payment gateways address, so it will not allow you to make payment, credit cards work fine.
How to make your steam account country Canada
To get started, you will need a proxy, we recommend using tunnelbear, this allows you to change your country to Canada, steam
will then detect that you are in canada and allow you to switch to that country as your steam store region.
Follow these steps:
Go to tunnelbear website, download the application,
create an account on tunnelbear
click on the Canada region
Verify your ip is now showing yourself as Canada ( Go here )
Logout of steam and log back in
In the steam application, click "view tab" then click "settings"
Under settings, click "View Account Details"
Click "Update store country"
Click on the dropdown box, click other and then input a Canadian address, you can generate one here, it doesn't have to be legitimate, steam doesn't send you anything physically, so it really doesn't matter what it is.
Submit details and your store will now be Canadian and in CAD instead of your former currency.
Note: This method works with any country however there is a 60 day lock after you change your steam account's region.
Purchase via a key website
The other method to get cheaper prices for your steam purchases would be to use a third party key sale website, we recommend Kinguin, the biggest third party key website. You will be able to obtain much better deals here as they bulk-buy keys from different regions and resell them, similar to the same as the method above. Simply signup with kinguin on their website and make a purchase, you will either be given a product key to enter into steam or origin or you will be told to add a bot as a friend who will in turn gift the game to you that you purchased.
Kinguin have 24/7 live chat support if you need assistance which is a great help if you come unstuck.