CS:GO seems to be the game that will never die. Despite being released over a decade ago now, the competitive team-based first person shooter has only gone from strength to strength, hitting a record 1.3 million concurrent players back in April 2020. Since then, the game's popularity has ebbed and flowed, but now – nearly three years after breaking its own record – CS:GO has once again surpassed itself.
Counter Strike Global Offensive has surpassed it's concurrent players, reaching 1.32 Million active players, despite the game being released in 2012. This behaviour is rather usual for a game that is 11 years old. The last record concurrent players on CS:GO was on April 2020 where it reached 1.3 Million. On Saturday, the 11th of February 2023 Counter Strike: Global Offensive broke past its previous concurrent player record of 1,305,714 users, hitting a new game high of 1,320,219. Though not a giant leap over the previous record, it is worth noting that CS:GO has been on an upward trend – especially over the past few years.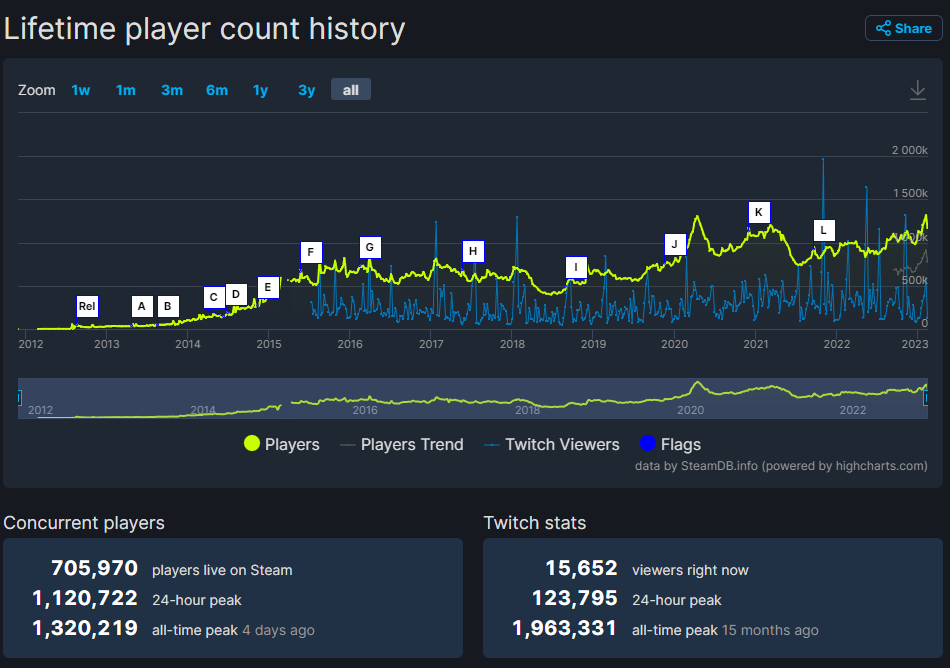 The boost could be attributed to the on-going CS:GO Esports IEM Katowice semi-finals have been going on, which would have undoubtedly contributed to the spike in numbers however despite its influence there's no denying that Counter Strike Global Offensive is bigger than ever more than a decade after its release.