A real time strategy game designed and developed by Creative Assembly (the minds behind the wickedly frightening Alien Isolation), and published by Sega, the Warhammer part of the Total War franchise has turned into one of the most popular yet seen. No other game has received three entries, not even the revered original, Total War: Shogun.
While the first game focused on the Old World and the specific races there; and the second game focused on the New World and the races there, this third game will focus on the little known and barely explored Eastern edge of the Old World and beyond. Many of these areas are only speculated on in the fiction and lore of the universe, so this is all new ground.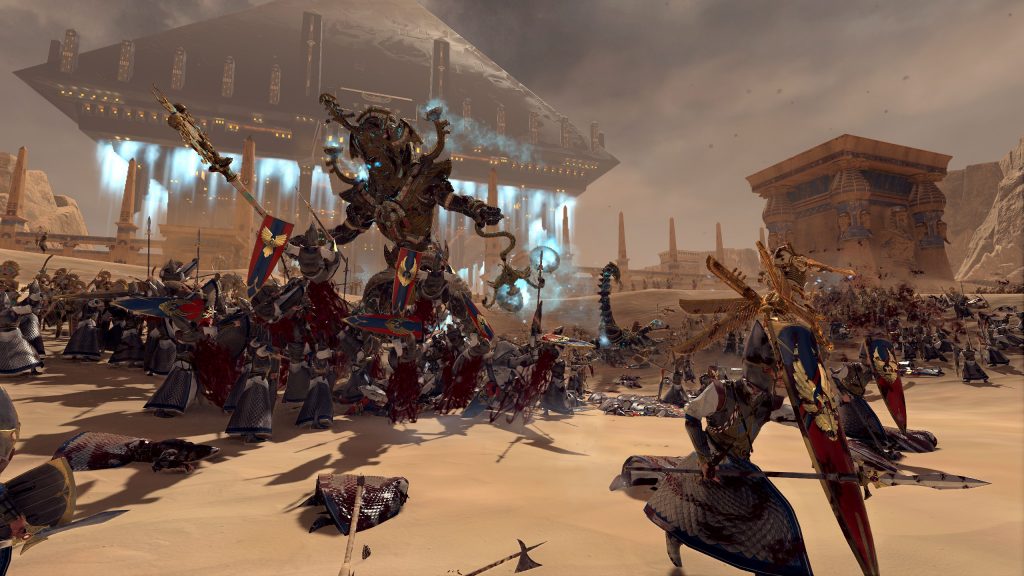 So far the races that have been revealed are the Kingdom of Kislev, a human kingdom located to the Northeast of the Empire and the Old World, that often bears the brunt of Chaos and daemon attacks; the four great Chaos Gods (Tzeentch, Khorne, Slaanesh, and Nurgle) and their specific daemon armies; and surprisingly to pretty much everyone, the empire of Grand Cathay. The reason why this last one is so shocking is due to it's distance from the rest of the Warhammer Fantasy world.
Grand Cathay is located far, far to the East. So far in fact that Games Workshop, the original creators of Warhammer Fantasy and it's tabletop twin Warhammer 40k, have never actually turned them into a proper faction. Very little is known about them other than they are heavily based on Imperial China and the ancient dynasties there. They have no army on the table top, and what they will look like or play like is now seemingly out of the hands of Games Workshop, and on Creative Assembly.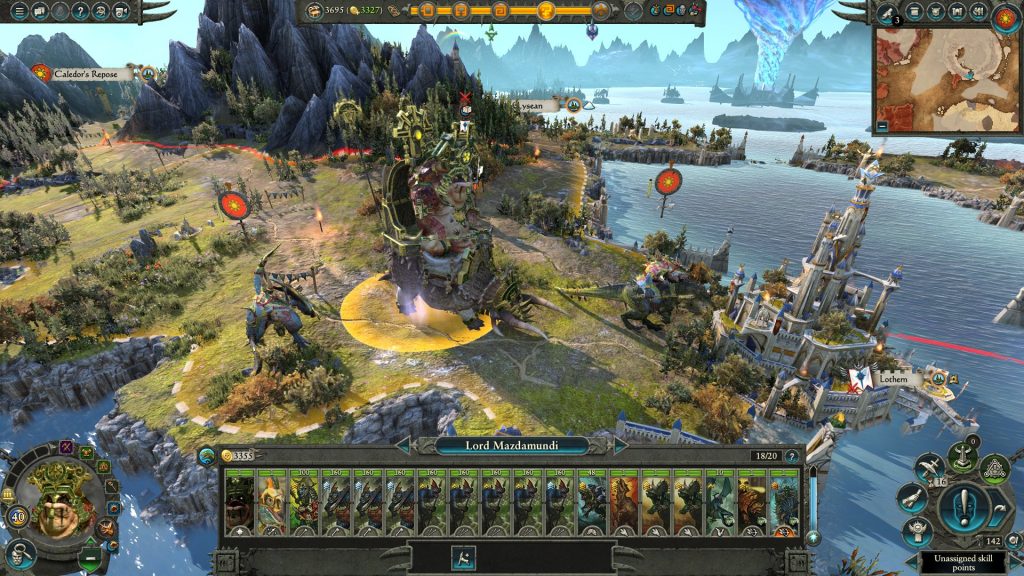 Other factions that may be included in the base game but that haven't yet been announced, or that might be included in later as DLC include the Chaos Dwarfs, and the Ogre Kingdoms. These would be a very interesting and welcome additions to the roster. Another may include the Mongolian inspired Kurgan and Hung factions.
The trailer can be seen here on the official Total War Youtube channel.