Hey there, take a seat, listen a bit. We are going to be exploring the history of the Wasteland series, looking at Wasteland 2 and 3, and seeing what went wrong (or right) in Wasteland 3.
The history of the Wasteland series is a long and storied one. One of the first games out there to be published in a post-apocalyptic world, Wasteland set the stage for all the games to come after it, spawning the Fallout series as well. Wasteland, and Fallout 1 and 2, were pioneers and leaders in their game-play fields, critically rated as some of the best RPGs out there at the time, and even to this day. The idea that they have inspired new games from the late 80s and onward is an understatement.
When Interplay (the minds behind Wasteland) went under, the gaming world mourned the loss of one of the greatest development studios out there. The developers spread far and wide, some landing in Bethesda (who would go on to create Fallout 3 and 4), some at Obsidian Studios (who would create Fallout: New Vegas), and some at an even smaller group, inXile Entertainment (make of the name as you will). This last studio was founded by Brian Fargo, the mind behind Wasteland and Fallout.
In 2012 inXile declared that they would be crowd funding the project on Kickstarter, and would be looking for the largest sum of money yet seen on that site, in order to make a sequel to Wasteland. They were asking for 900,000 dollars, with Fargo offering to pitch in 100,000 of his own capital to get the project started if they fell short. In 24 hours they had 600,000 dollars, in 42 hours they had their 900,000. By the end of the Kickstarter campaign they had 2.9 million, with an additional 100,000 from Paypal donations, giving them 3 million. Key members from the old team were brought back together, including Chris Avellone who had co-founded Obsidian and worked on New Vegas as a senior designer, and all of the DLC for that game as lead designer and project director, before leaving and working as a freelance contractor. Avellone would later also work on Divinity 2 in his capacity as a freelance contractor, this will come up later…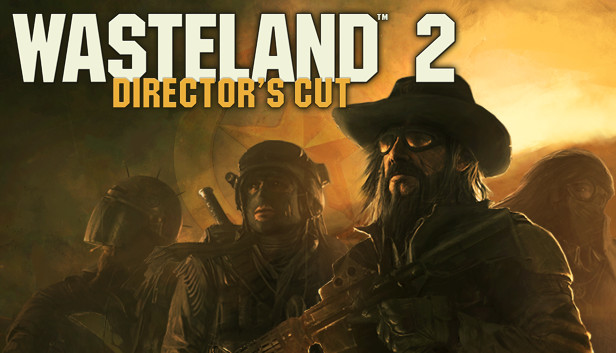 Wasteland 2 was much anticipated by their audience, as can be expected by the huge amounts of money they raised. When it came out in 2014, it delivered. All of the nuanced storytelling, brutal atmosphere, and dark and absurd humor of the original Wasteland, Fallout 1 and 2, and New Vegas, rolled into a game combining some of the best turn based, tactical squad, isometric combat the gaming world had seen up to that point. It also came with a free copy of the original Wasteland. It was lauded as a "triumphant heir" to the original game, with critics giving it mid to high 80s on all major publication sites, and a Game of The Year Award, it would go on to make 1.5 million in just the first four days of it's release. In 2015 they had sold 350,000 copies, and in 2016 Fargo announced that inXile had made nearly 12 million up to that point. A later Director's Cut with more content and upgraded graphics was released, free for those who owned Wasteland 2 already. With such a success, there had to be more.
In 2016 the sequel, Wasteland 3, would be announced, and with that announcement came another fundraising campaign, with 3 million raised once again. With fans riding on a high, and inXile flooded with cash and experienced game designers with decades of experience, Wasteland 3 looked to be greater and even more anticipated than it's predecessor. However, in the interim something strange happened. In 2018 Microsoft Studios acquired inXile and Obsidian, and a delay to the game was announced. It was later revealed this delay was so that the team could focus on making the game more friendly and accessible for console users, specifically on the Xbox One and PlayStation 4…
Wasteland 2 took two years to make, and now Wasteland 3 was going to be released in December of 2020, right near 2021, a total almost five years. People waited, with more than a small amount of anxiety, to see what would be released. Some would be pleasantly surprised, others, maybe not so much.
The first thing that Wasteland 3 showed were smooth, polished graphics, with cold blue colors. This was in direct contrast with the admittedly pretty basic graphics of Wasteland 2, and it's hot orange and jungle green themes. This was to be expected with the change of setting from the hot Arizona desert and the overgrown streets of Los Angeles, to the cold Colorado mountains. However, this was a major departure from the wastelands and settings of Wasteland 1 and 2, and Fallout 1 and 2.
Also changed was a lot of the music. The composer who worked on Wasteland 2, Mark Morgan (who had also worked on Fallout 1 and 2) was back, but was in second place to Mary Ramos, who had previously worked as the music supervisor to Quentin Tarantino; and who now filled the game with post apocalyptic versions of old theme songs from shows like Green Acres and Welcome Back Cotter, as well as a multitude of remixed songs from 80s groups like Wang Chung.
While the improved graphics were praised, some things were not improved, and actually, were simplified down. Being able to target individual body parts was streamlined and limited to certain weapons, firing modes were reduced, combat actions were removed, and tactical flexibility was decreased. The user interface was also radically changed, and show clearly these reduced number of options, made to make playing the game easier for those using controllers. Once the game continued however, certain similarities were noticed in the graphics, the character models, elemental damage types, destructible items in combat, and even the sound effects.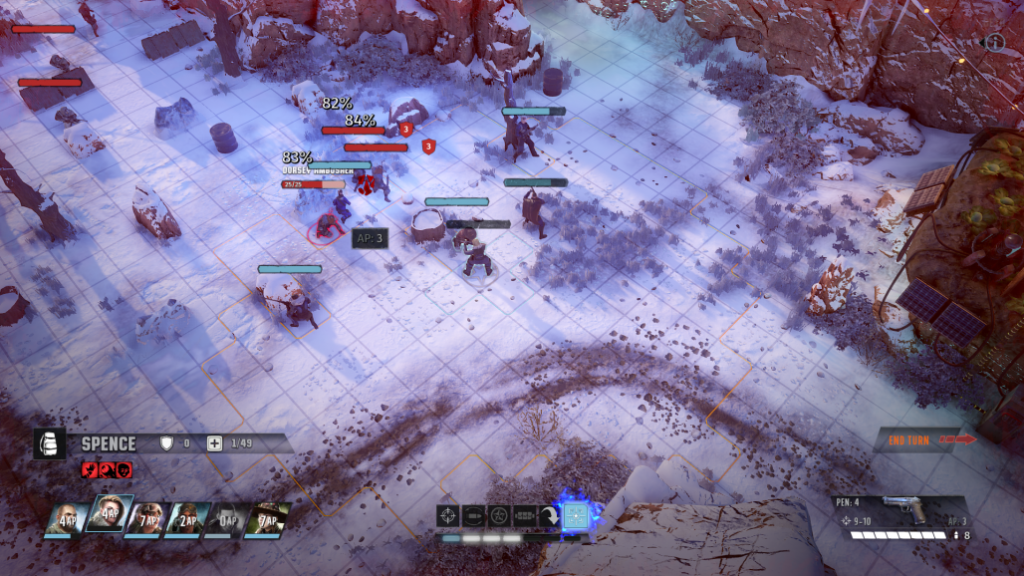 Oh hey, what was that game that Chris Avellone worked on as well? Oh yeah it was Divinity: Original Sin, a turn based, isometric, squad tactics combat game that was also crowd funded by Kickstarter, also based on an old fan favorite game that had lost it's way, and also came out in 2014. However, all of the games in the series, including Original Sin, had a high fantasy and magical settings, directly contrasted against the brutal post apocalypse sci-fi of Wasteland. Original Sin crowdfunded 4 million dollars, a week after it's release it sold 160,000 copies, and in just a few months, it sold 500,000 copies. It also scored in the high 80s to low 90s on most critic sites. More copies of Divinity: Original Sin were sold in it's first few months than Wasteland 2 sold in a year. That is a lot of money…
The makers of Divinity: Original Sin, Larian Studios, announced that they would be working on a sequel, Divinity: Original Sin 2, which came out in 2017 and blew everyone away. It had nearly universal acclaim, with high 90 scores, and several critics and publications giving it perfect 100s. It had a slew of game of the year awards, and sold 700,000 games in a month, with a million sold by the end of the year. That is even more money…
Back to Wasteland 3, it seemed a lot less like Wasteland 2. That is to be expected of course, it took them nearly five years to make, that is going to mean a lot of changes. Coincidentally, however, Divinity Original Sin 2 came out right in the middle of game development, and then Microsoft bought inXile… Hmm, makes you think.
In Wasteland 2 you start off with your main squad of four people, creating them however you wish, to carry out what ever actions you need them to do, be it in or out of combat. With your main four right there at the start you can create a proper team that can synergize extremely well, but doesn't have to share or overlap any skills. This way you can make each individual character something unique. You can make it to the end of the game with these characters, but can also pick up more companions to fill out of team along the way. However, now in Wasteland 3, you start out with only two characters, strangely, exactly like Divinity: Original Sin, and Original Sin 2, with the ability to make more characters, or recruit more characters after. This hurts the early game, leads to skills overlapping, and poor team synergy.
In Wasteland 2 there were a lot of skills. A lot. More than was needed really. However, none of them ever felt like they weren't used. For example, there was lock-picking and safe-cracking. You found both in equal measure, so neither ever felt useless, but they did give you different things. Lock-picking allowed you access to forbidden rooms. Safe-cracking got you the good loot that people didn't want you to have. There was also Computers and Alarm Disarm, Field Medic and Surgeon, and Mechanical Repair and Toaster Repair, amongst others. Computers got you into locked computers, Alarm Disarm, well, disabled alarms. Field medic helped to recover lost health, while Surgeon repaired broken limbs and other negative conditions. Mechanical repair allowed you to, well, repair mechanical items, and toaster repair allowed you to fix toasters, which often had rare loot, or rare items that could be traded for rare loot, or alternative ways to clear areas or complete quests. (The last bit, toaster repair, is a bit of a running joke in the Wasteland series.) In total there are 9 knowledge skills, 10 general skills, 10 weapon skills, and 2 secret skills.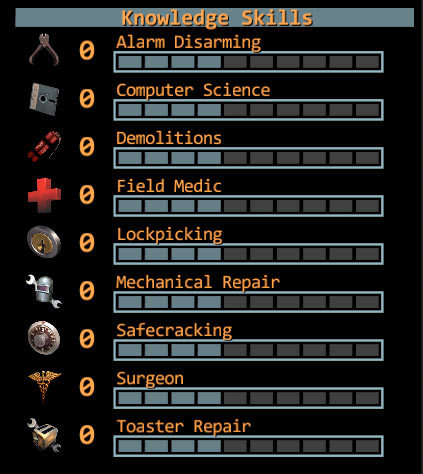 In Wasteland 3 there are 5 general skills, 4 social skills, 7 exploration skills, and 6 combat skills, 22 in total, down from 31. While sure, some of them could but cut down or combined, not all of them had to, and some of the wrong ones were. For example, Computers and Alarm Disarm weren't combined, or Mechanical Repair and Toaster Repair. Instead Sneak and Alarm Disarm were combined, and Perception and Outdoors-man were combined. What? Then to confuse things even further, Modding, the ability to add and remove attachments to weapons and armor, were separated into two skills, Weapon Modding and Armour Modding, and if you put something on your weapon or armor, you no longer had a percentage chance of getting it back depending on your skills.
Some of these changes are just baffling. Now when people play the game multiple characters overlap in their skills. By the end of the game sometimes two or even three characters will share three or even four maxed out skill trees. Also, as a consequence of changing modding so it is permanent, people are now too afraid to put a mod on their weapons or armor, in case in the next stop over they find something better (which is very likely). So mods end up cluttering the inventory, waiting for the weapon or armor they will never see. This is in stark contrast to Wasteland 2, where modding your weapons and armor was a high point of the game, and very necessary to survive. Weapons could take up to 4 different mods, for clips, barrels, sights, etc. Armour could take multiples as well. Not in Wasteland 3.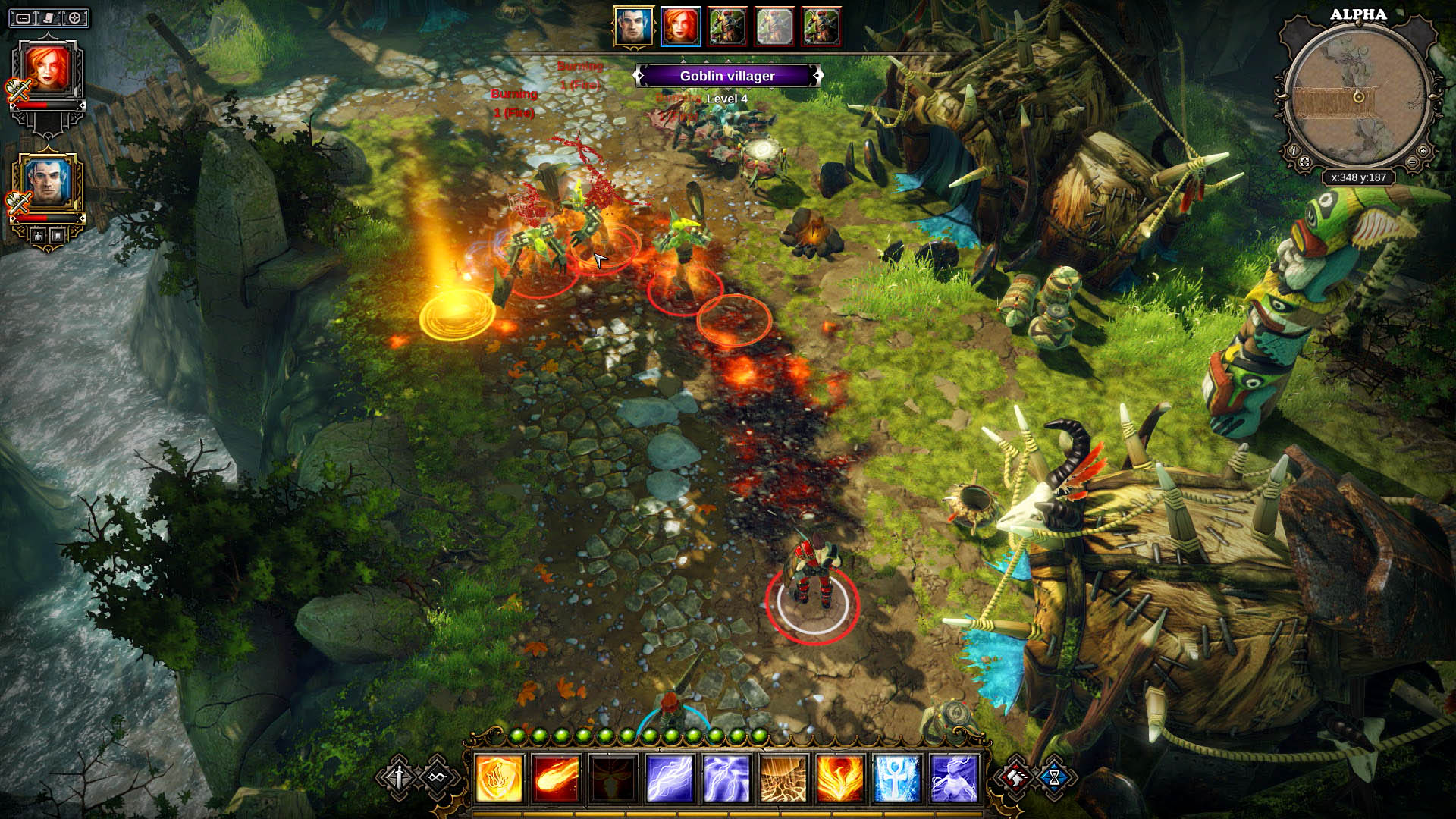 Weapons are now bare bones as well. The number you can find is greatly decreased, and many have been combined into a single skill. Some of this feels right, like with Bladed Weapons and Blunt Weapons being combined together into Melee, but others like Shotguns, Pistols, and SMGs all being combined into Small Arms does not feel right at all. There was no difference between bladed and blunt weapons in Wasteland 2 in terms of stats, like better penetration for one and or damage for the other, so to combine the two makes sense. However, to combine pistols, which had single shots and short clips with low range, but high armor penetration, with shotguns which had low armor piercing with a single shot, medium range, and medium sized clips, but could hit multiple enemies, with SMGs which had low AP but huge clips and a high fire rate with a higher range than the two, (but less than Assault Rifles, etc) does not make any sense.
Now as a result of these changes a single character can have all three weapons in their inventory (two in their quick bars to switch between them if they don't have quick swap perks) and can pick and choose what kind of weapon fits best for the job at hand, equally skilled at using them all. This takes away a lot of the nuance of combat in the game. In Wasteland 2 you had to decide if it was worth it for a character to take multiple combat skills, or an extra knowledge skill. Now in Wasteland 3 you don't need to worry about it, because you can fill up three or four skills on each character by the end of the game, with three entire weapon groups in Small Arms. To say the game has been streamlined is an understatement.
Still speaking on combat skills, Energy Weapons have been removed from the list and rolled into the Weird Science skill. This once again touches on Divinity: Original Sin. In that game and the sequel there are elemental damage sub-types. Fire for fire magic, cold for cold magic, earth, poison, electricity, etc. Every kind of spell has a type of elemental damage. This makes sense in a high fantasy game using a wide variety of spells and magic.
To include the elemental damage in Wasteland 3 is, interesting. It is done in almost the exact same way, with almost all of the exact same sub-types of elemental damage. You can upgrade your assault rifle to have fire damage, your sniper rifle to have electricity damage, your rocket launcher to somehow now have the laser elemental sub-type, and even your flamethrower to now deal cold damage, all based on what mods you add to them. You now also need to have Weird Science + a Combat Skill in order to use these mods on your weapons, and Weapon Modding + Weird Science to put the mods on. I guess this isn't a problem now though, considering you will have many people completely full of stats points to put into all of these things.
In Wasteland 2 Energy Weapons were weapons you could find and use from the start, but were terrible against organic and unarmored opponents. However, they paid off heavily in the late game against mechanical and heavily armored opponents. It was a trade off, be weaker in the early game, but stronger in the late game, or stronger in the early game and weaker in the late game. Your choices mattered. This single decision could have a major effect on how you played the game, influencing your chances of survival throughout. It is now gone.
Speaking of chances, depending on your skill in Wasteland 2, you always had a chance to accomplish anything you did. When it came to picking a lock, or disarming a mine, what ever your amount in that skill was, it would give you a percentage chance based on the difficulty. So if you only had 50% to succeed, but you really wanted to loot a safe, or try and disarm a security system, you could take that risk and deal with the consequences of the safe being broken forever, or the alarm system being set off. Wasteland 3 has changed it so that now if the skill check is a difficulty 5, you require a 5 in that skill. I can understand why they made that change, having a 90% chance to open a locked door, and then failing it, was maddening at times, but it felt more real, there is always a chance that terrible things could happen, but it also let you try your hand at stuff that was out of your league and possibly hit the jackpot early on.
This change feels a bit sterile, it takes the excitement and danger out of it all. You could possibly disarm that booby trap with a 70% to get into that armory, is it worth the risk? Do you want to try your luck? Now you know you can't do it, and will have to come back later. This leads to an extreme amount of backtracking in the game. It doesn't even help you to replay areas. When enemies are dead, they are dead, so it is literally just tedious backtracking.
Music seems to play only in big main quest fights, and barely anything is heard playing while going about in the world. Minor fights don't seem to have any musical changes, and ambient music is almost non-existent. Music was a huge part of the Wasteland and Fallout games, to build atmosphere for the setting, tension for fights, and character for the NPCs. To have it so non-existent is a huge detriment to the game.
Otherwise the sound design is great, with weapon noises, impacts, explosions, voice acting, everything really, being done extremely well. Not just the voice acting for main characters, but for minor characters out in the world too, it all sounds great. Except, for the sound effects taken quite literally from Divinity, like the sound effect of walking on blood. It is exactly the same, and anytime I walk over corpses or pools of blood all I can think about is Divinity: Original Sin.
That is one of the biggest changes between Wasteland 2 and 3. Voice acting. Because Wasteland 2 couldn't afford to voice all their characters, text based dialogue had a large amount of importance placed on it, and it showed. Characters were fantastic, and even talking to many minor characters felt very good, with tons of dialogue options and things for NPCs to say, and for you to respond to, in a lot of detail. Now because they used all voice actors for everything, that amount of detail and focus on making all the characters have a lot of great stuff to say is gone. It feels a little bare, stripped down. The whole game seems to feel that way.
Wasteland 3 is still a fun game, but while playing it (if you have played Divinity Original Sin 2) you cannot help but notice the immense amount of similarities, from the graphics, the design of environments, the layout of combat battlefields, sound effects, etc. What was once seemingly about principle, game design, and making something great, seems to now be all about the money. I recommend Wasteland 3 to people, but always let them know it should be called Wasteland 3: Original Sin.