Jurassic Park – Trespasser holds a deep place in my heart. From the time you're on the beach, to the hilltops, the 1997 video game has either been derided or beloved by many. A game ahead of it's time, Jurassic Park – Trespasser was known for it's incredibly detailed graphics and scale, at the time it was seen as ambitious.
And ambitious it was, when it was released it was derided for it's poor performance, bugs, slowness and overall barren landscape with few dinosaurs. However as time passed, Jurassic Park – Trespasser has not been forgotten. The game is either remembered as a pioneering engine in physics in video gaming (which Half-Life would show) or a failure in the late 90's gaming growth.
Growing up, I loved it regardless of how buggy or slow it was. When you're a kid and you love the Jurassic Park series, a game like this wouldn't change your mind. Replaying it today, I actually feel this game is unappreciated or underrated. The game is well 'yes', a bug filled mess with flying dinosaurs and tedious puzzles. However, what truly made me appreciate Trespasser more then ever was that it….is simply a game ahead of it's time. 
The scale and scope, the adventure of exploring an island, the fear of dinosaurs hunting you…this is what could of been one of the greatest video games ever….but why did it fail? I ask myself this….and obviously the answer is simple, the developers were making a game that wasn't ready. The game had run into problems with it's cycle and despite numerous praises and the hype…the game just wasn't ready and it bombed in the end.
By hearing John Hammond's memories, Trespasser delved into the lore of the Jurassic Park series as you explored Isla Sorna. How InGen worked on Site-B, the first raptor, the people he knew. Richard Attenborough's performance is one of the high-points of the game. His memoir has even been made into a nice little audio-drama.
Minnie Driver is 'okay' as Anne, though you're more of a big-boobed protagonist with some quotes here and there, aside from listening to Hammond's story. The story is pretty simple, you have to find a way off the island. Basically, a fight for a survival against the legions of raptors and T-Rex's and Bugasaurs.
But my favorite thing about Trespasser is the community it holds. TresCom continues to work on new levels and patches for the game. There's even a mod that involves you going to the original Jurassic Park in TheIdiot's 'Return to Jurassic Park' mod, I'd say, give it a look!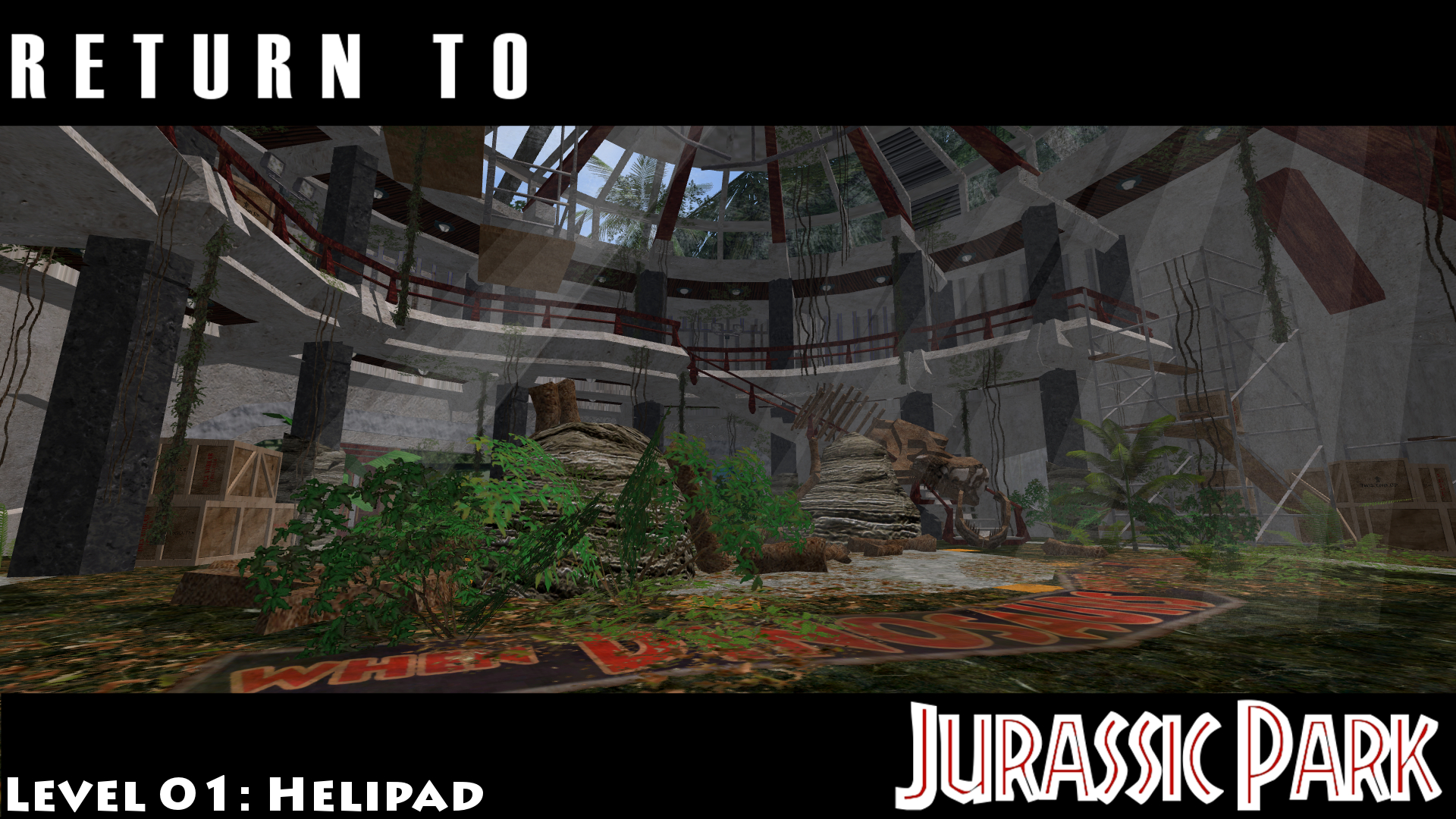 The Review
Jurassic Park - Trespasser
PROS
Large sense of scale
Decent voice acting
Nostalgic value
CONS
Performances issues (fixed in later patches on TresCom)
Collision problems
Flying dinosaurs
Review Breakdown
"It was a game ahead of its time..but now would be seen as extinct"