As someone who has played MMOs and games like Warframe, I am no stranger to The Grind. The Grind has become an essential piece of content in modern gaming, and although not one I am particularly fond of, clearly one that is here to stay. With games from The Witcher to Super Mario Odyssey, grind is everywhere, and when done right, it can be rewarding. Grind can be arduous, or a beacon of pride, it can be satisfying to see yourself running around a level with some extensively farmed equipment, or gear that you burned through numerous hours to obtain, shiny gold achievement ribbons or purple-bordered items. You can gloat to your friends, call them casuals and flaunt your hard-to-obtain content before them and encourage them to 'get on your level'. But then, there is the darker side of grinding, and that is what brings me to Destiny, and the subject of my ire.
Grinding My Teeth
The subject of Grind is an important one here, because Destiny 2 is a game that does Grind in an incredibly poor manner. Instead of as a supplement to content or as an achievement for bonus 'goodies', not only is all of Destiny 2's content punctuated by Grind, it consists of Grind. From the beginning of the incredibly brief story, having played only the second installment of the series, I can't really grasp how those who played Destiny 1 thought it lacked a coherent story. I can only speculate that it just plain didn't exist.
Despite having won awards in 2017 in categories such as "Best Multiplayer Game" at Gamescom and a handful of others, Destiny 2 has, from its release, lacked content. For all the hours I've sunken into the game, I am left floundering and wondering how die-hard Destiny fans can tell me that Destiny 2 just 'needs more time'.
Bungie is most guilty of using Grind to stretch out content, in a way that can't really be compared to. It's a given that, in MMO content, you'll be expected to revisit Dungeons or Raids or what-have-you and attempt to get more or better loot from the experience, there. Chewing through a boss numerous times in a row is absolutely not unheard of in places like World of Warcraft or numerous other entries in the MMO scene, but as an FPS shooter, Destiny 2 reaches for the brass ring, then holds it just an inch out of your grasp.
Also, Exotics.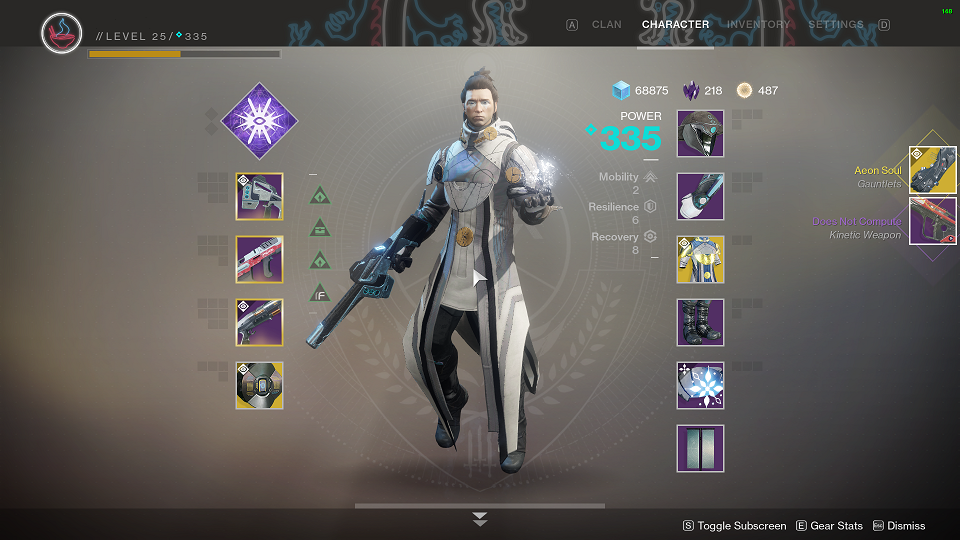 The New-Player Experience
After being expected to chew through the story of Destiny 2, push your gear up to the max-level cap, then finally be allowed access to the end-tier Raid content, the game leaves you asking yourself why you bothered. With a 'leveling' system that will leave you scratching your head and grind-oriented rewards, Bungie made sure to milk every hour out of the players with things like Medallions, awarded for grinding Public Event content and seeking out caches and other pick-ups in the middle of each map. Each map has its own Medallion turn-in NPC, and each NPC will only give you a reward after you give them 20 medallions, commonly being rewarded between 3 and 5 after a public event, and a number of Regional caches per-map that will yield roughly the same amount. The game starts you out with Regional Caches, which do not respawn, but now and then you'll find an Enemy Supply Cache which will reward you with one. Meanwhile there will only be about 5 region caches per map/level.
And when you get your engram for finally turning in those 20 medallions? You have a chance- a chance to get gear that will increase your level, with content like Nightfalls and PVP typically providing gear that is the same Light Level as you or slightly higher (1-2 points higher), leading to yourself being given numerous pieces of gear that, not only have you seen before, are more than likely not a higher level than you got it the last time. You can only increase the Light Level of a certain NPC's rewards by doing patrols, public events and finding caches in their area to turn in yet more medallions. This actively punishes people who attempt to experience content abroad and doesn't hyper-focus on a single world and massively pump as many as they can into Devrim Kay (the NPC for the EDZ on Earth) as possible. Not to mention that Bungie caps the number of Caches you can get to receive a reward and will straight-up make nothing drop if you manage to farm too much in too little time. I've sunken an embarrassing 260 hours into this game with the plan to give more once the new Warmind DLC drops, but even with that many hours, rewards coming from Nightfalls, PVP and other content still has never managed to come even close to what can be called 'end-game' gear, despite these NPCsbeing consistently present.
A Grind By Any Other Name
There's an understanding, in video games, that end-game content is… well, end-game, it will always take a long time to get there, but what's important is the typical obstacle between point A and point B, and in Destiny 2's case, the main obstacle is JUST time, and nothing else. Your choices are to do the same Nightfall playlist over and over (a queue that puts you and other players in the matchmaking into a random Nightfall) and hope that you get lucky and something above your Light Level drops, or to mindlessly grind public events and wait for the weekly reset. Otherwise, there is a lack of options, unless you want to make the uncanny mistake of moving into content above your level, where having under-leveled gear is multiplicatively penalized, whereas having over-leveled gear is linearly ignored. So, Guardian, do you grind or do you grind?
Bungie has made strides, and I'm not saying their story is bad, it is a little cheesy or predictable, but the game's most devastating sin is that just that after the first eight hours of content, the game expects you to grind grind grind your way up, from 80 to 300 Light Level with little more than a spoon and a sheer cliff face that says "GOOD LOOT UP HERE" at the foot, and a little Dixie cup full of chocolate pudding as reward at the top. The Curse of Osiris DLC added a satisfying amount of story, but the base game cannot stand on its own two feet. Maybe Bungie made the mistake of PC players experiencing the game in bite-sized bursts like the Xbox and Playstation crowds tend to, or maybe they made the mistake of simply making half of a game and using grind to stretch it into more. It is just agonizingly clear to me that, someone, somewhere, made some mistake.
As someone who expects at least 40 hours of content out of a game, Destiny 2 is almost insulting with how much it simply replaces game with GRIND. Part of my concern is that Bungie doesn't know WHAT they want to do with their game and their obeisance to the whims of Reddit only cements that fact as they bend over backwards to the loudest voice and alienated the die-hards that used to defend their game like it was the Holy Grail of FPS shooters.
I'll still keep my eyes to the future, with hopes that the new Warmind DLC will, at least, be decent. They've been teasing a rework of the weapons system to encourage more versatility and not enforce the nearly ubiquitous demand of having certain weapons in certain slots and power weapons that strictly never get used. New Exotics, they've teased. A reconsideration for utility in weapons. I'm mostly hopeful for The Eater of Worlds Prestige, that they're claiming wont simply be beefed up enemies and will instead be more of a mechanical challenge… and hopefully a breath of fresh air for a game desperately in need of CPR.
I mean, I've invested so much time, already, I can't give up on the game, now, right?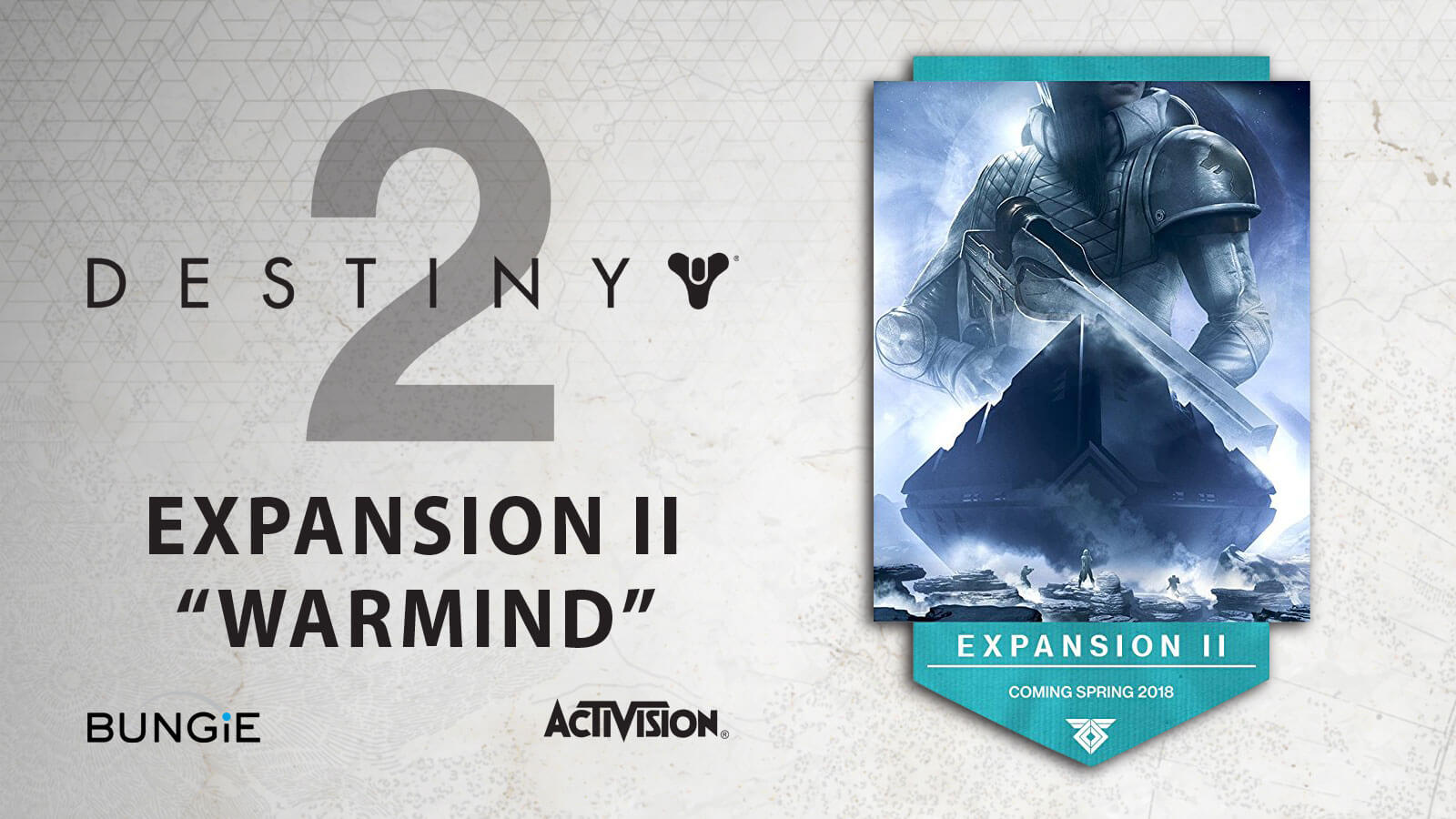 Right… Everyone thank Bungie for letting you pay $90 for a $40 game.

P.S. My clan's fastest prestige Leviathan clear is 46m 1s. hmu
I tried really hard to find a source for the title page image I used, but all I have is the watermark, and sadly, I can't find much, so please and thank you to whomever made that wonderful image. It quickly sums up exactly how I feel about this game.