Released in 2012 by indie development studio Level Up Labs, Defender's Quest: Valley of the Forgotten is a wonderful little tower defense game with a bunch of RPG elements added in. Now upgraded with an enhanced Deluxe Edition Steam version (adding more levels, improved graphics, and better performance), it still plays really well and holds up despite its age.
All of the story cut scenes and characters are hand drawn in a lovely style, giving it and the pixel graphics of the regular game a real charm that you don't really see much anymore. The story is actually kind of detailed and engaging, and importantly, doesn't waste your time. It actually really adds to the game, unlike other tower defense games where the story is either so boring it might as well not even be there, or so bad that it takes away from the game.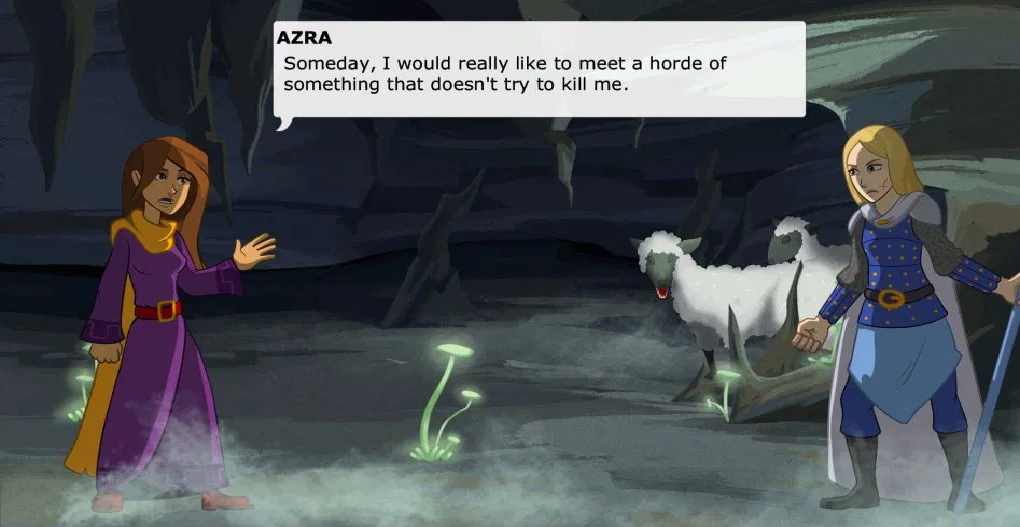 You are playing as a character named Azra, who is a Royal Librarian in the Ash Kingdom, which is fighting off a plague and hordes of the living dead. After a near death experience she finds that she can bring people to the spirit world, which is the only place the dead can be defeated. You are tasked with trying to stop the plague and destroy the undead and other monsters, while trying to avoid and defeat a powerful villain.
The interesting thing about this game is that as Azra goes about the Valley of The Forgotten, she finds several characters who will become her companions on this quest to defend your homeland. Each of these characters opens up a new class of tower to use. This is where the RPG mechanics are brought into the game.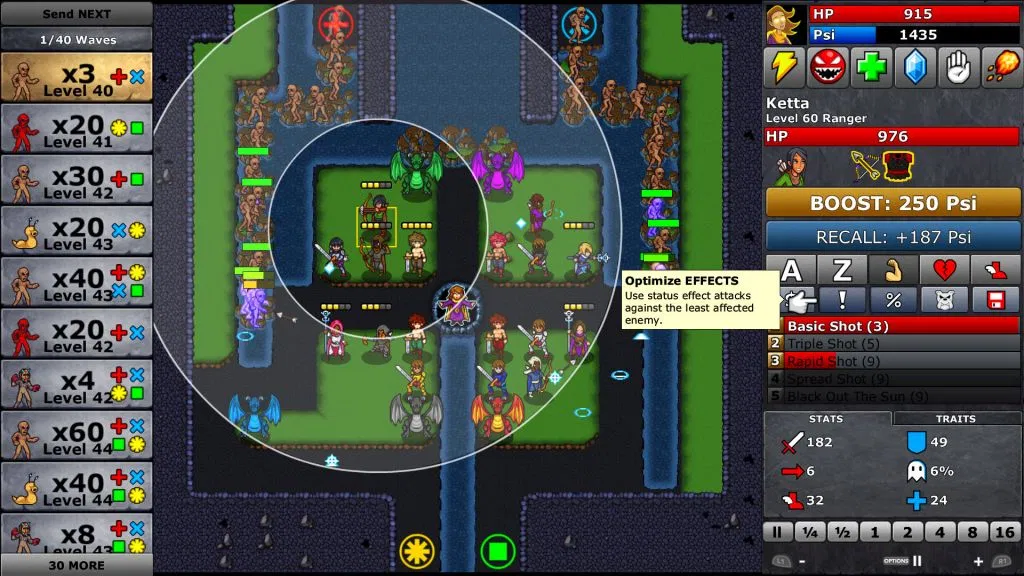 As you meet new people and they join you, be they an archer, a barbarian, a priest, etc, you can then place those types of towers on the map to help you defeat enemies. As you progress through the game they will level up, gain new skills and abilities, and you will find gear which helps to boost their different stats. The stronger your characters, skills, and gear, the better your towers perform during the game. It is a simple premise, and it works really well.
One of the great things about the game is that you can speed up and slow down your enemies. Many games don't have this feature, and can then suffer from horribly slow game-play, or situations that go by too fast for you to be able to tell what is going wrong with your build. You can also name your towers/characters and customize their appearance. This allows you to tell at a glance which are your towers, and what the enemies are.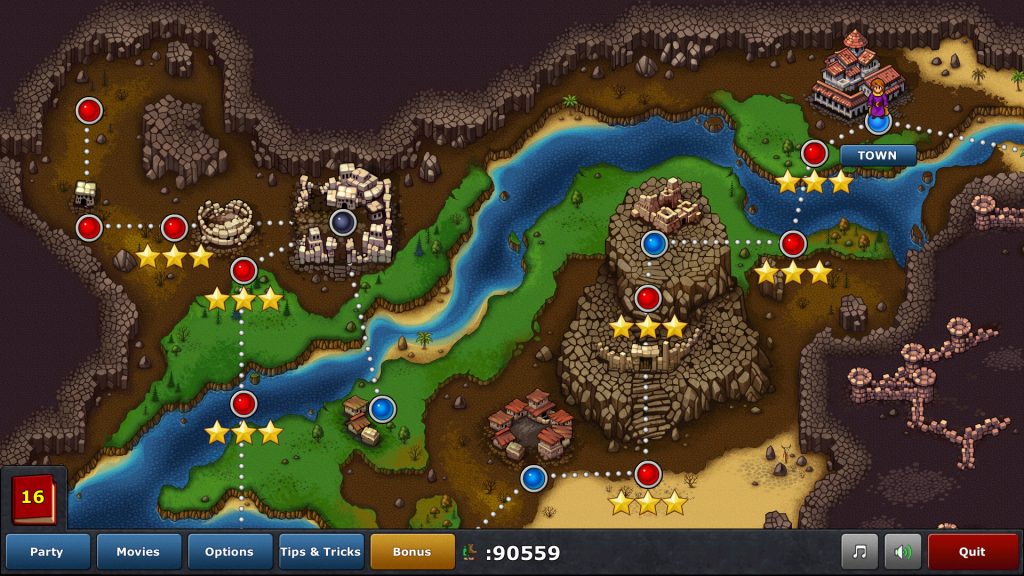 There is a wide variety of enemies, all with different kinds of variations and upgrades that can make them tougher, faster, and even able to swim or burrow. The map is also vast, with many, many levels all with different layouts to test your defenses.
It is possible to play through all the maps and the story-line one mission after another, but the game is far more rewarding if you try to beat the maps on each difficulty and get the stars indicating a perfect score. This will give you a lot more money and experience, making the game experience far smoother as there is a big difficulty spike partway through the game.
There is, unfortunately, a bit of a grind to this game if you want to be able to complete the main story-line in the way the game wants you to. This can make the game somewhat boring at times, but overall it holds up and still stays fun due to the RPG elements and the ability to manage your towers and their abilities.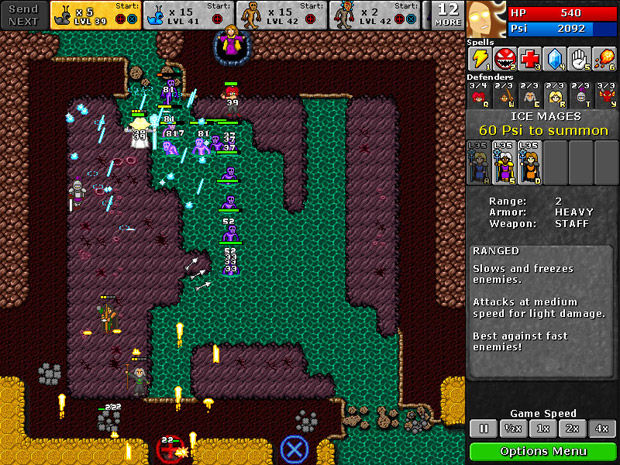 This is a really enjoyable game that, despite its age, really does hold up, and can provide many hours of good fun. I would recommend it as a pretty decent tower defense game (considering how much trash there is out there), but you may want to get it on sale, just in case. The RPG elements of the game may put off people who are used to the basic tower defense game-play experience.
The Review
Defender's Quest: Valley of The Forgotten
A wonderful little tower defense game that, despite the age, still holds up and plays well. It has actually been upgraded on Steam with improved graphics and more levels. I would highly recommend it to anyone who likes tower defense games, as it adds an interesting RPG twist to things.
PROS
Improved graphics and UI that help the game to still hold up and be playable today.
Solid tower defense gameplay.
Interesting RPG elements that really help the game to stand out.
Tons of different enemies, and enemy variations, which always keeps you on your toes.
A vast map with tons of optional paths, with many, many levels to play.
Varying difficulty levels which give you better bonuses and more gold stars depending on how high you set it.
An actual storyline that, while maybe a little cliche, adds to the charm of the game and keeps you interested.
All of the cutscenes are hand drawn, further still adding to the charm of the game.
CONS
Its age still does show through at times, which can put some people off.
There isn't much to the music of this game, it could do with an upgraded soundtrack.
There is an element of grinding in this game, which depending on how much you like the gameplay, can be either good or bad.
Be warned, there is an immense difficulty spike partway through the game that you need to watch out for.
Review Breakdown
A solid tower defense game, that but for the difficulty spike and grind, would earn a much higher score.

0