Published and developed by California based Monomi Park, and initially released in 2016 before a more formal release in 2017, Slime Rancher is an interesting game. It could be classified as a first person farming simulator. However, you aren't farming, or ranching, regular animals.
The big draw to this game is that you find yourself nearly penniless on an alien world in the far distant future. It is up to you to turn your little homestead around, and make the big bucks, by farming slimes. Little animals native to this world, the slimes can fit anywhere and in almost anything. popping out as you approach. Some are very friendly, others neutral but able to easily threaten your life (such as radiation slimes), and there are hostile slimes out there too, but only in specific areas, or if things go very, very wrong.
Your objective is to collect these slimes in your vacuum gun, feed them either meat or veggies, and collect and sell their plorps. Plorps are the little crystals they they expel once they have digested their food… Ew. But, they are apparently extremely useful. They make fantastic sources of energy and materials that your future society needs. People will pay good money for plorps… Ew.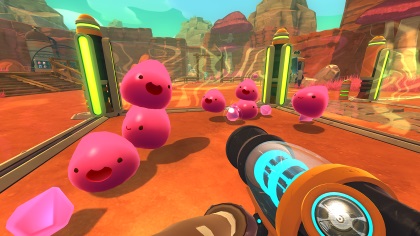 The game is set with a first person point of view, interesting for a simulation game about farming. The visuals are good, they aren't fantastic, with a very simple almost cel shaded kind of look. The graphics are very cartoonish, but that is kind of what makes the world so attractive, and the slimes so adorable. Don't expect anything spectacular from them, but they fit the aesthetic the game is going for.
The map is actually very, very large, and you will find yourself exploring quite a lot of it. Slimes are hidden in all different corners, as well as crates with supplies and plorps. You will find gigantic Gordo Slimes blocking your path to new areas, and only feeding them their favorite foods will cause them to move. These new areas are cool and weird biomes with new types of slimes, and interesting new locations to examine. Eventually you will find yourself in what look to be ancient ruins created by an unknown alien race, and then you may even find yourself, beyond that.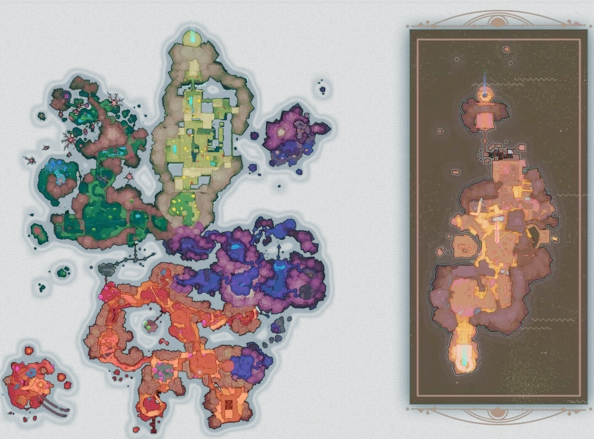 The music in Slime Rancher is really good, with different music/themes for the different areas you will find yourself in, as well as the different farms of the NPC ranchers you will eventually discover further into the game. It is all pretty fitting, especially the music that plays when you are in danger. It can kind of become a little repetitive after a while however, especially if you spend a lot of time in one area; and with only one track for hostiles/combat you can bet that one becomes the most annoying first.
Danger and hostile enemies have been mentioned a couple times now, so it is time to elaborate on that. If you really want to make some money off of your slimes, you will need to combine them. This can be done by intentionally feeding one type of slime the plorp of another.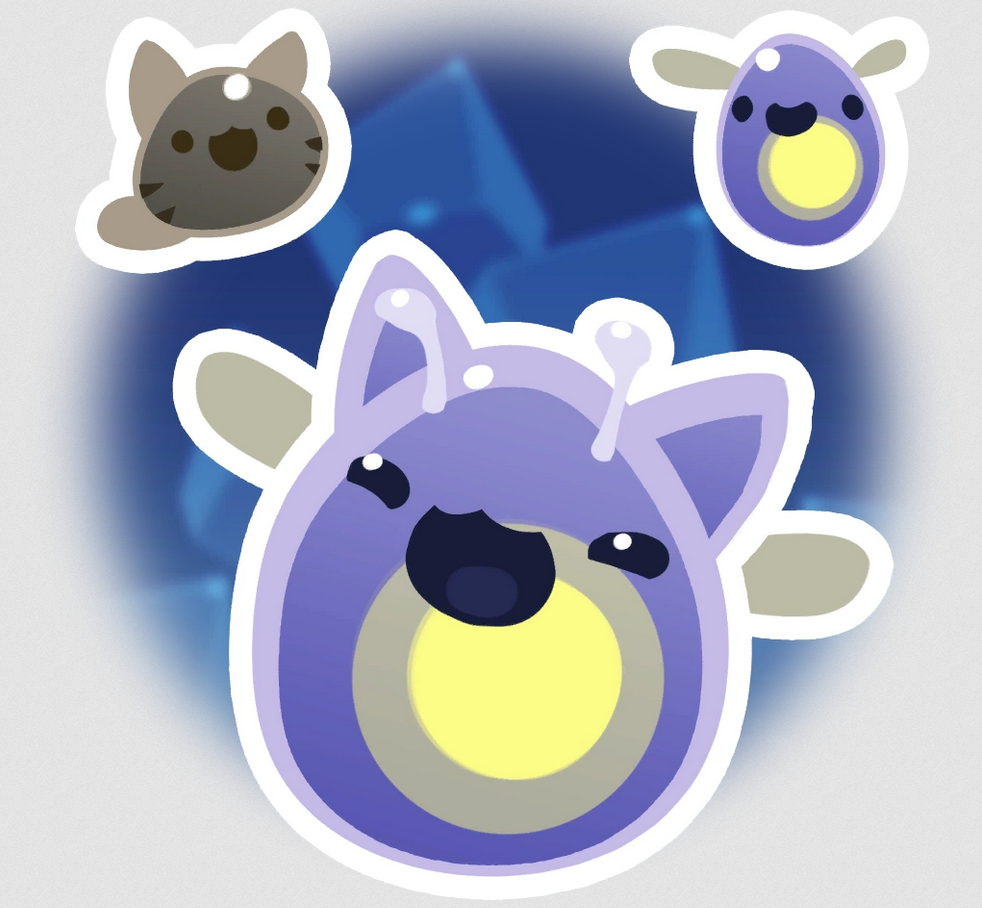 These hybrid slimes will, when fed, create two plorps instead of one. This cuts down on food costs, increases productivity, and can allow you to get away with feeding basic foods or easily collected favourite foods of an early level slime, in order to get the plorps of a high level slime. So, you must be thinking, three slimes are better than two…
No, actually. Don't do that. Feeding the plorp of a third slime to your hybrid slime creates a creature known as The Tarr. These black and rainbow creatures no longer eat the food on the alien planet, or produce any plorps, instead they eat other slimes, and you!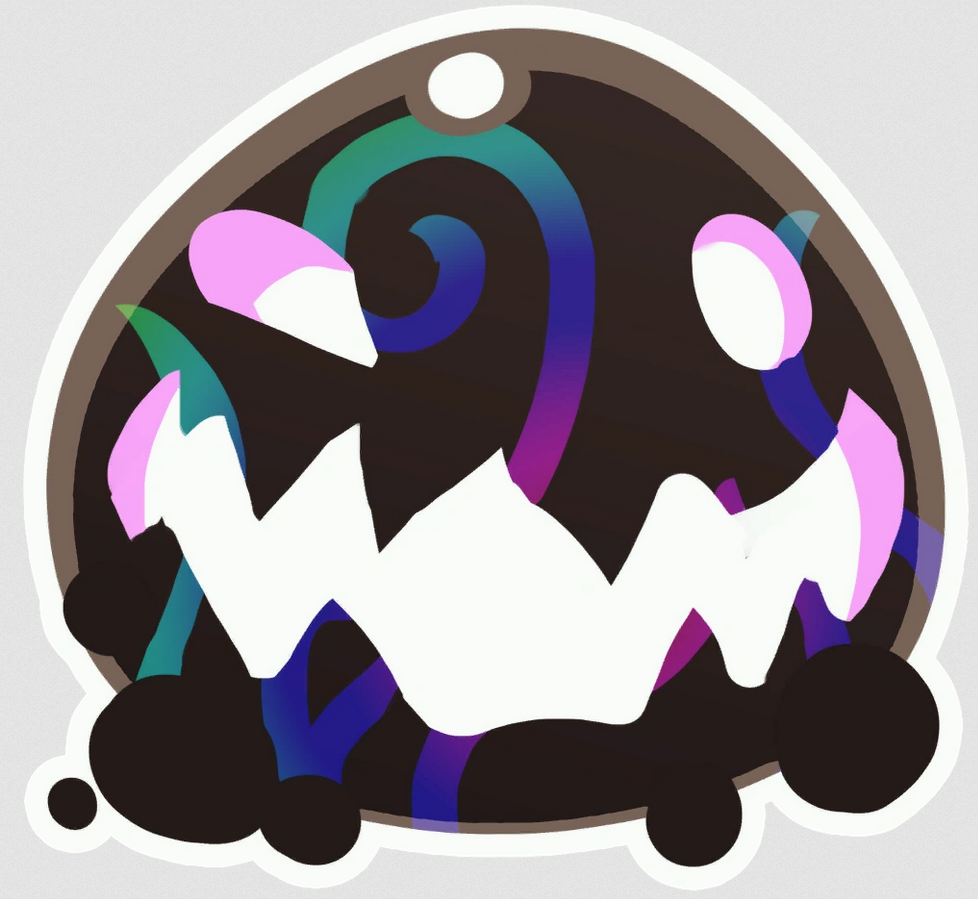 The Tarr can actually be created by accident out in the wilds of the planet. Slimes will get hungry, and when there is no more naturally occurring food around, they will eat the plorps of other slimes. If they happen to become a hybrid and eat a third type of plorp, a Tarr will form, and can quickly decimate the local slime populations. They can be defeated in two ways, spraying them with water (which will dissolve them), or sucking them up with your gun and quickly shooting them into a lake, pond, or the ocean. You will generally always have access to one of these three no matter where you are.
So there is incentive in profit, fear of The Tarr, and a pretty big and interesting world to explore, but what else is there? With your profits you can upgrade your ranch, create more slime pens, more gardens and other things to grow and store food, ponds and incinerators, etc. If you have built in all the areas of your ranch you can then get access to a science facility.
The science facility will grant you access to the ability to craft things like teleporters to get around faster, drones to automate work, decorations for your ranch, and extractors, which harvest resources from the nearby area to provide you with the resources to build all of the above. You will, of course, also need specific plorps to be able to build these devices. You will also need to explore the map to find the hidden capsules that contain the schematics for these devices.
You can later get access to a market system to take specific quests from local NPCs who want specific things, from rare plorps, to different foods, to the slimes themselves, and even one mysterious man named BOb who only seems to want chickens… But he pays well.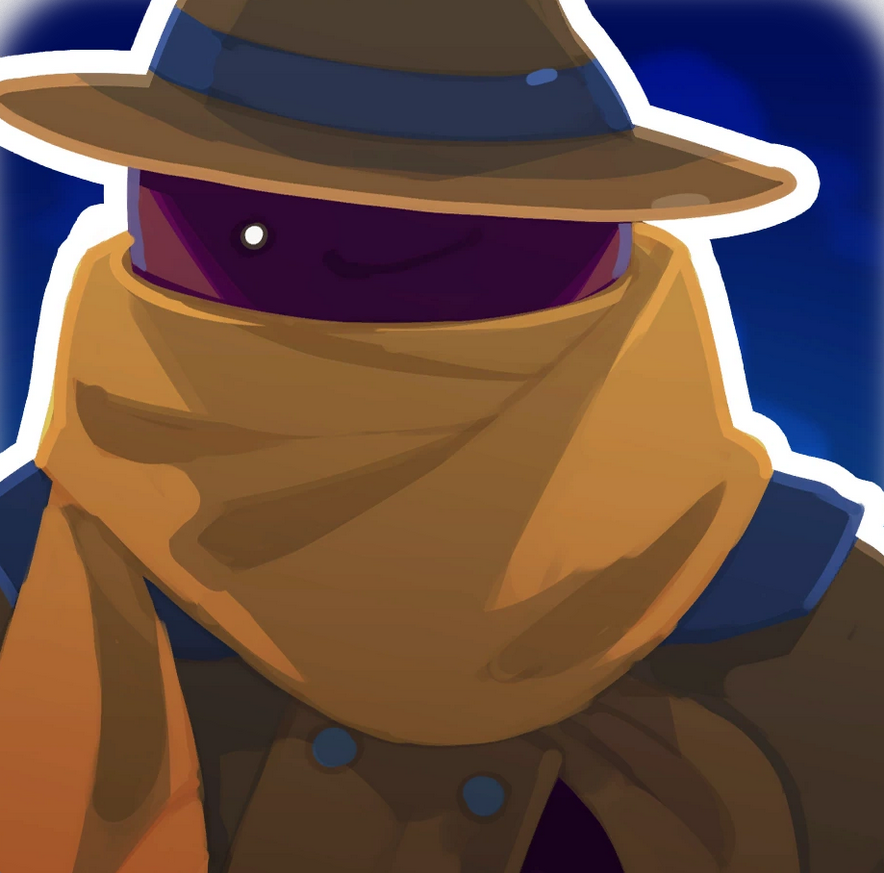 If you help the NPCs enough you can be invited to their ranches, and help them further. Some will allow you to collect plorps from slimes that can only be found in their areas, others send you into a virtual world, while others have you hunt for rare fruits in a jungle full of feral slimes. It is all quite a lot of fun, and really keeps you busy.
If you end up with tons and tons of money there is always the 7Zee Rewards Club. You can pay ever increasing amounts of money to get access to different cosmetic upgrades to your farm, be it better roads, walls, different color schemes for structures and machines, and even toys for your slimes. This is a good way to spend you buckets full of cash, and as the prices keep increasing, you will, sooner or later, find yourself broke and needing more cash.
Before you spend all your money on these things however, make sure you purchase the necessary upgrades. More health, the jet-pack, the ability to store water in your gun, more slimes in your gun, etc, etc. There are tons of upgrades and they immensely improve the game. The one problem is though, that you can't upgrade how many slots your gun has, that is limited to four. So, you can only pick up four different kinds of slimes at a time, or four different types of food, miscellaneous items, etc.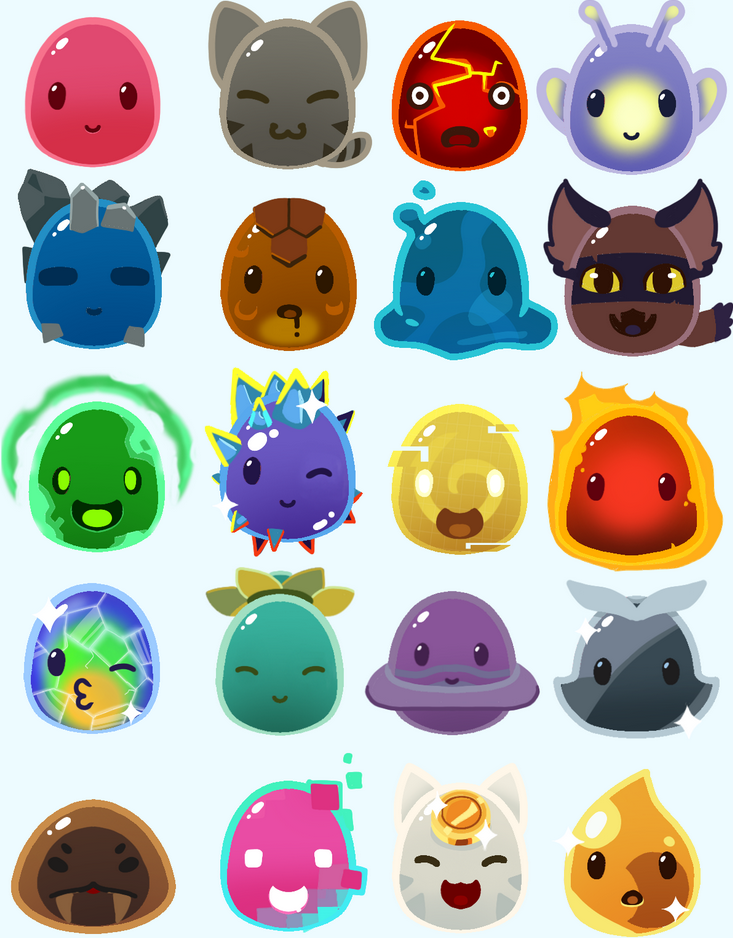 This really brings forth the downsides to this game, the grind. The goal of the game is to collect slimes, collect food, feed the slimes the food, collect the plorps, and sell those plorps for money. With only four inventory slots, this can quickly become painful when you are juggling dozens of different kinds of slimes, foods, and plorps. You will be running around, a lot.
If you don't mind this sort of thing though, this game can be pretty much perfect. Unfortunately, this grind can really turn some people off, and even become annoying or frustrating. Unfortunately, you will be far, far past any kind of time when you can return the game when you find out whether or not you like this aspect of the game.
If you are interested in the game you can find it here on Steam.
The Review
Slime Rancher
A wonderful, adorable little game all about making a lot of money, and exploring a cool and enchanting world while you do.
PROS
Expansive map to explore for slimes and secrets.
Tons of different slimes and slime combinations.
A very enjoyable ranching simulation, with a gameplay hook that is hard to shake.
Pretty enjoyable music.
An interesting slime science crafting system utilizing local resources and plorps.
Great things that you don't feel ripped off on when you spend your hard earned cash.
CONS
The lack of music tracks makes it so that, while the music is enjoyable, it can get repetative.
Only four inventory slots means you will have a very hard time later on in the game.
Immense amounts of distance to travel, with limited stamina, and teleporters only later in the game.
A heavy grind that can soon become repetative, causing a loss of interest.
Review Breakdown
While I very much enjoyed this game, and would highly recommend it, the lack of inventory slots and the resulting grind has somewhat soured my love for the game.

0